So you're looking to use the Recursion Stat Tracker for the first time? Follow these simple instructions and you'll be up in running in minutes.
Step 1 - Register

Go to https://recursiontracker.com/register and create an account.
Step 2 - Install software

Download the software by going to https://recursiontracker.com/get - This is also where you can manually update the software (the software should prompt you to update when a new version is available).
Run the downloaded executable and install the software.
Run the RTST.exe executable in the installation directory. A short cut should exist on your desktop.
Step 3 - Login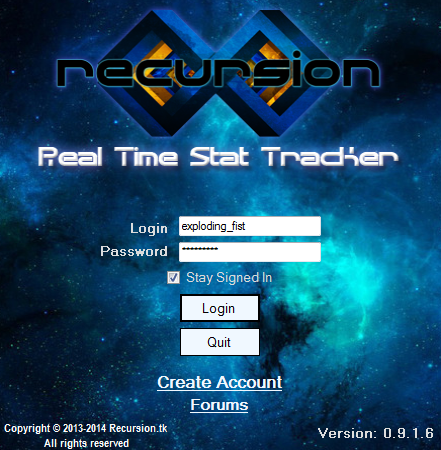 Enter the username/password you created when you signed up. Click on the Stay Signed In box if you do not wish to enter these credentials again. The application will auto login from this point forward until you Logout before closing the software.
Step 4 - Start Session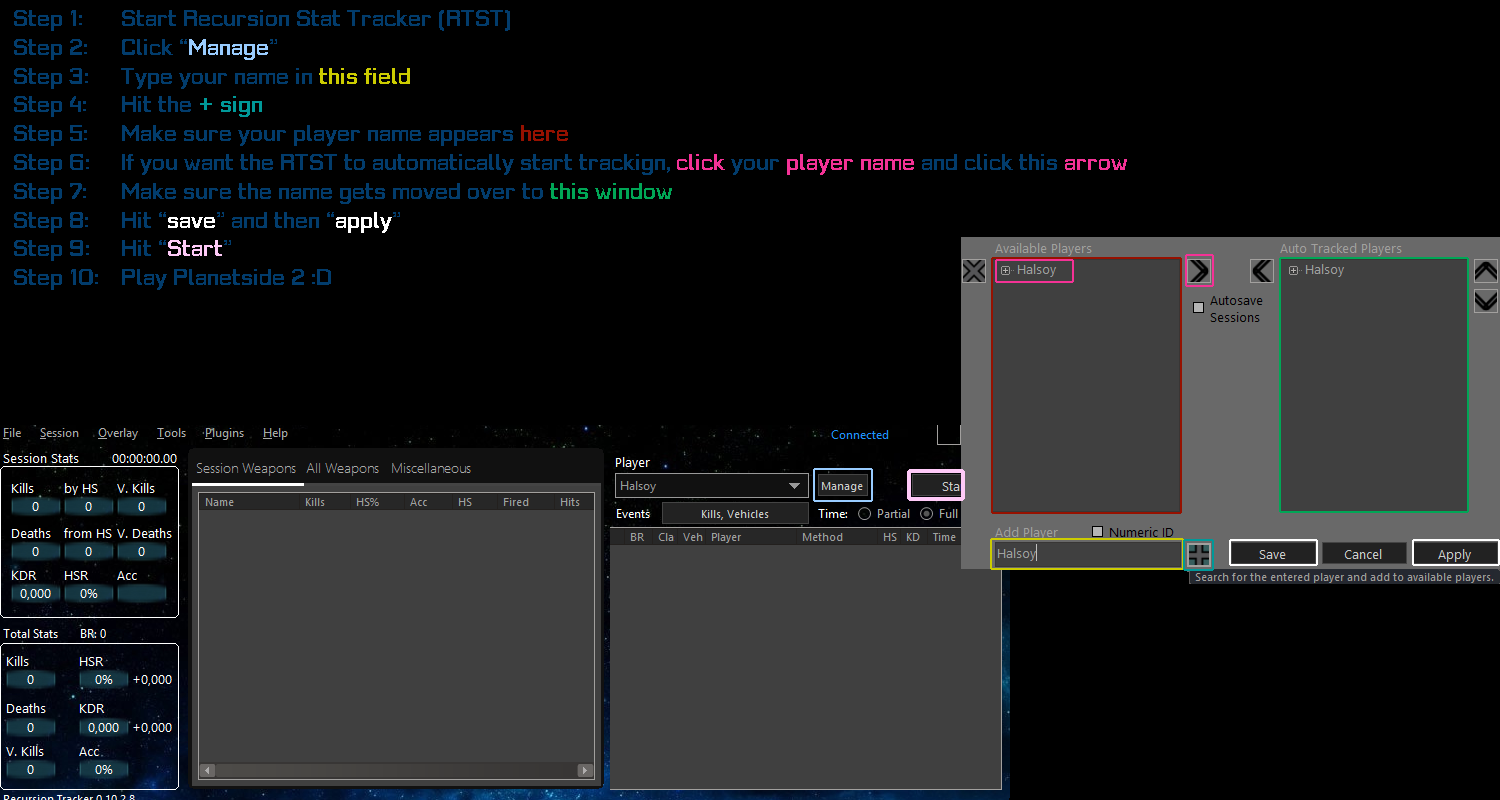 Step 5- Start playing!